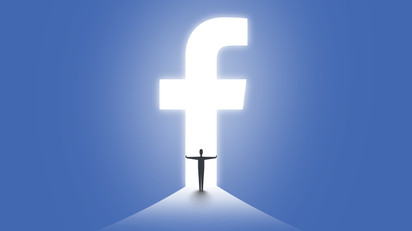 The world's most popular social media platform has given a lot of features to facilitate users on Facebook, but many of them use very few users. One of these features is – Friends list Actually, you also get the option of putting those on Facebook in their list of friends, to put them in separate lists, and there is also a big advantage. In this way, users can create lists like Family, Close Friends or College Friends, instead of keeping them all together in their Facebook Friends list, and according to them, friends and family members can keep them separate in the list.

There is a question in your mind that why do we do this or how will it benefit from making separate lists? Before answering, understand some important things. Often you do not upload any photo on Facebook because they do not want to share it with family. Or do not share any pictures with everyone because they can only be shared with family. Likewise, sometimes a photograph of a college is meant to mean backgrounds only to friends of college and others can not understand. In this case, you would only want to share photos with college friends.

When you share any post on Facebook, you get the option of privacy, and the special thing is that you will be able to select or unselect a list directly here. In this way, once you create a list, you will be able to share a photo, post or activity with only family or only close friends, and the rest will not be able to see it. Is not it great? So now you will not have to hide any photos from fear that family members may not be seen or any family photos should not be seen by friends. By going to the list, you can also see different people what people in it have posted or shared. By following these steps, you can create separate lists,
Make such list
First go to the Facebook site and log in. It would be better if you do this on a PC or laptop.
Click on the 'Friend Lists' menu from the menus on the left side of the home page. For this in the explorer section, you will also have to click on view more, then this option will be visible.
Click on '+ create list' which appears in the top right on the page that opens now.
Here you have to write the list name and you can make any list according to the need.
In the field below, write the names of the members (whom you want to be included in the list) and after selecting them, click 'create'.
If list is made then such kind of manage
After clicking on the Add friends to list button in the list already created, you will see a list of all the friends.
Any friend of this can be selected or unselected to add or remove the list.
Lastly click on the 'Finish' button and the list of selected friends will be created.
After clicking on the name of the old list to delete or edit its name, you will have to click on the 'Manage list' button appearing on the right and the other options will be found.
(Note: Facebook also creates smart lists according to your preferences and needs, so many listings will appear in the menu already, you can archive them if you wish.)
Use this sort of list
After logging in to Facebook, go to share any photo, post or activity.
Select the Privacy option here and you will see options like Public, Friends.
Then click on See more.
Now click on the specific friends and search for the name of the list.
Select the list you want to share the photo or post with.
Now you can share your post with only those lists of members.Make such friends on Facebook