This year's Mobile World Congress (MWC 2019) has been special in many ways. Many smartphone maker companies announced their 5G smartphone.pop-up cameras, foldable displays were also launched.Energizer,
the French mobile manufacturer, has launched the world's first 18,000mAh battery, Energizer P18K. Battery power of this smartphone can be estimated that about 4 times more powerful batteries from Motorola's 5,000 mAh battery, the company that launches its smartphone with powerful battery, has been given this smartphone.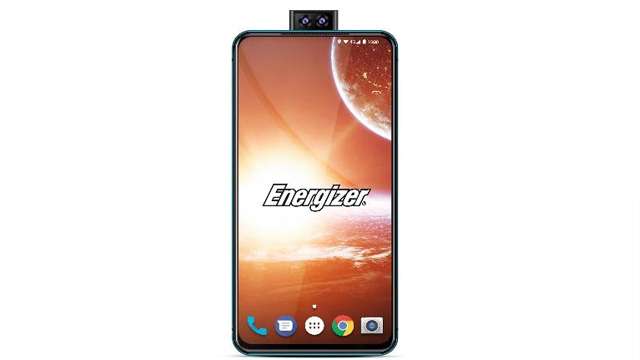 Features of Energizer P18K
The USP of this smartphone is not only a powerful battery, it also has a pop-up dual selfie camera like the VV Nex. Also the phone display has been given a bezel. The phone has a 6.2-inch Full HD Plus display.
Tree rear camera set has been given in the phone's. The phone has selfie pop-up camera, which is the center alliance.
phone has been given the MediaTek Helio P70 SOC (System on Chip) processor.
It 6GB of RAM and 128GB internal storage to support the phone's. talk about the camera features of the phone, talk about the rear camera, it has a 12-megapixel primary rear camera.
Along with 5 megapixels and 2 megapixel secondary camera has been given.phone's selfie camera, it has a 16-megapixel primary camera and a 2-megapixel secondary camera.
The phone's selfie camera is open with pop-up. We have seen this kind of technique before also in Vivo Nex.