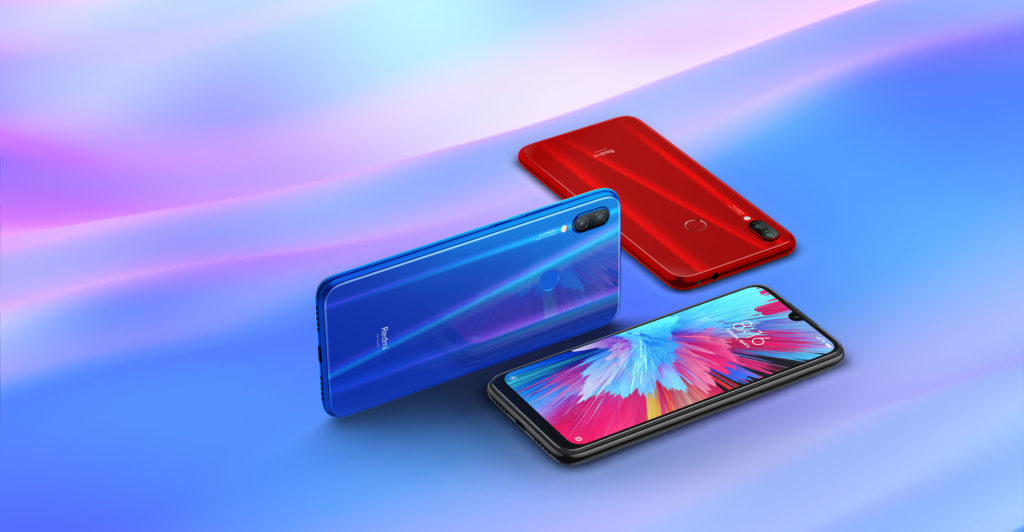 Xiaomi has launched its Redmi Note 7 and Redmi Note 7 Pro in India. The initial price of Redmi Note 7 in India is 9,999 rupees. The initial price of Redmi Note 7 Pro is Rs 13,999. In the case of Redmi Note 7 Pro specifications, in many cases Redmi Note is better than 7. However, most of the specifications of both the phones are identical. In this quick review, know how are these phones:
In terms of design both phones look alike. Both phones have been introduced with Gradient Finnish. Xiaomi brought it with Aura design. Drop Notch is given above the screen. This gives users a nice looking view of the full view display. Bezels have a lot of work around the screen. With this 2.5D curved glass has been used. This makes phone agencies feel seamless. Both phones look good in terms of design.
Redmi Note 5, Redmi Note 5 Pro were less than their Looks. This time the company has worked on design. Redmi Note 7 Pro in India will be available in Blue, Red and Black colors. At the same time, Redmi Note 7 will also be available in three colors Black, Red and Blue.
Customers of Redmi Note 7 Pro will be available from March 13 and Redmi Note 7 from March 6. Both Redmi phones have 6.3 inch full HD + display. The special thing in both the phones is that their front and rear panels have been protected from Corning Gorilla Glass 5. At the same time both phones are splash-proof.
The Redmi Note 7 Pro was for the people to wait for its 48MP rear camera. The company showed many of its samples in the event. Even the phone was compaired by iPhone XS Max and Oneplus 6T.
However, when using the camera, it did not appeal as much as it was shown. But even then, the phone's camera in this range will be able to easily overcome the camera of mid-range smartphones.
About this, the details from camera to camera comparison will be explained. The company has used the Sony IMX586 sensor in it. It also has a 5MP secondary camera on the rear. In the field of the camera, there is a difference between Redmi Note 7 Pro and Redmi Note 7. Note 7 has a 12MP camera. Both phones have a 13MP selfie camera.
The price of these two phones of Redmi is their price. The Snapdragon 675 chipset has been given in Redmi Note 7 Pro. This processor has also been seen in Vivo V15 Pro. However, the price of this phone is Rs 28,990 in India. Xiaomi has done a good job in terms of processor.
Snapdragon 660 AIE chipset has been given in Redmi Note 7. The phone has a powerful processor in Rs 10,000. Details about the cameras, performances etc. of both the phones will be available in full review.