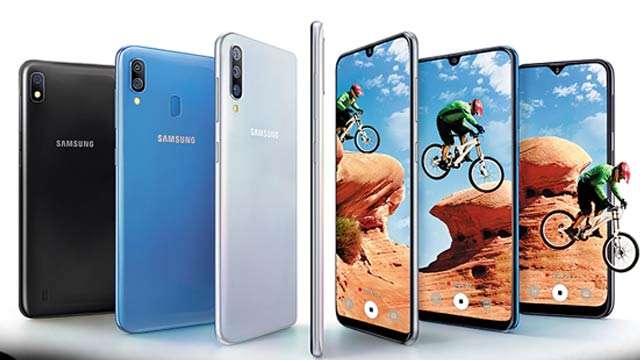 South Korean smartphone maker Samsung is preparing to launch the new Galaxy A series in the Indian market. This series will provide better camera and design to the users. A few days ago, many details of the phones of this series were leaked. Right now, the Galaxy A series webpage has been viewed. It is here that three phones will be launched under these series. Samsung has not yet given the names of these phones, but according to some leaks before, the company can launch the A10, A30 and A50.
Galaxy A Series Microsite Spot:
Three phones have been spotted on Samsung's official microsite. Two of these models exist with the Infiniti-U display panel. At the same time, a model exists with the Infinity-V display panel. Fingerprint sensor on the back panel of a model is then given a dual rear camera on the back panel of a model. At the same time, a model has a triple rear camera on the back panel. Apart from this, some features of these phones are also mentioned here. These will be equipped with features like ultra-wide video, slow-mo, hyper laps, and fast charging support.
Galaxy A Series will be launched on February 28:
Galaxy A series can be launched in India on February 28. This information has been received through the Samsung Members app. Just recently, the Galaxy A10, Galaxy A30 and Galaxy A50 were spotted online. The notice issued by the Samsung Members app has been informed about the launch date of the Galaxy A series. This notice says that this phone has been launched on 28th February. Let us know that notifications of new software and offers are given in the Samsung Members app.