This cell of Samsung Galaxy Smartphones will run till 31 December. Offers will be available on Samsung India website.
Samsung Galaxy A30s phone is being given a discount of Rs 2,901 and earphones are getting free with Galaxy A70S.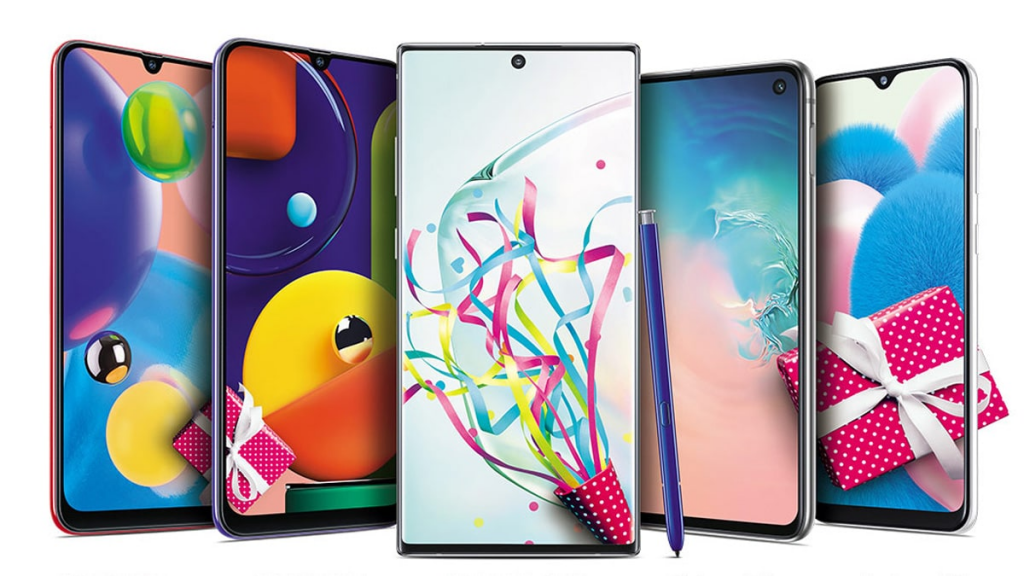 Samsung Galaxy Smartphones
Happy news for those who want to buy. Actually, Samsung is celebrating the tenth anniversary of its Galaxy smartphones. In this regard,
Samsung is offering discounts and special offers on its smartphone. The Galaxy Note 10 series, Galaxy S10 series and Galaxy A series smartphones are being sold with the offer from the company.
Interested customers can avail the discount till December 31 from Samsung e-store, Flipkart, Amazon, Paytm, Tata Click and some retail outlets across the country.
Samsung says that customers will get up to 21 thousand rupees on buying Galaxy Note 10 and Galaxy Note 10+, and up to 29 thousand rupees on Galaxy S10, Galaxy S10 + or Galaxy S10e.
Samsung Galaxy Note 10 offers
Customers who buy Samsung Galaxy Note 10 or Galaxy Note 10+ with the help of HDFC Bank's credit or debit card will get a cashback of 6 thousand rupees directly.
On the special occasion of the anniversary, Samsung India is offering several offers with it, such as in one offer, Galaxy Watch Active can be purchased for just Rs 4,990, while its retail price is Rs 19,990.
Samsung Galaxy S10 series offer
Even with the Samsung Galaxy S10 series device, you will get a cashback of 6 thousand rupees on using the credit-debit card of HDFC Bank.
Along with this, the offer of Galaxy Watch Active is also being received in which on buying a device in both of these, the watch customer will get a price of Rs 4,990.
This offer is for all RAM and storage models of the Galaxy S10 series.
Samsung Galaxy A-series offers
Samsung Galaxy A50s has a direct discount of Rs 4901, even if you make a purchase with a debit or credit card of any bank. Similarly, a discount of Rs 2,901 is being given on Samsung Galaxy A30s phones.
With Samsung Galaxy A70s, the company is not offering any discount, but the ITFIT wireless headphones of Rs 1,999 are being given free with the phone.